Barbie, the beloved fashion icon, has been a source of inspiration and joy for people of all ages. What better way to celebrate her timeless charm than by hosting a Barbie-themed backyard party? Transforming your backyard into a glamorous Barbie paradise will elevate the experience and add a touch of enchantment to the celebration. In this blog, we will guide you through the process of planning a spectacular Barbie-themed backyard party and show you how to utilize different outdoor features and backyard amenities to heighten the overall experience.
1. Selecting the Perfect Date and Time 
Choosing the right date and time for your Barbie-themed backyard party is essential. Opt for a sunny day when the weather is pleasant, allowing your guests to enjoy the outdoor activities without any discomfort. Consider hosting the party during the late afternoon to early evening, as this will not only provide a lovely ambiance but also allow you to incorporate stunning (often pink!) sunset views into the festivities.
2. Set the Scene: Barbie's Dream Backyard
Transform your backyard into a Barbie wonderland with enchanting decorations that highlight both the Barbie theme and the beauty of the outdoor space. Here's how to do it:
The Entrance: Welcome your guests with a Barbie-themed entrance arch made of balloons and flowers. Add a touch of glamour with a Barbie-inspired pink carpet leading to the party area.
Embrace Barbie's Signature Color: Use pink as the primary color for your decorations, from tablecloths and banners to flower arrangements and ribbons.
Outdoor Furniture: Arrange stylish outdoor seating with plush cushions and vibrant covers to make your guests feel like they're attending a luxurious Barbie soirée.
Barbie's Dream House: Create a life-size Barbie dream house using cardboard or plywood, complete with cutouts of Barbie and her friends, and set it as a backdrop for the party area.
Fairy Lights and Lanterns: Hang fairy lights and paper lanterns throughout the backyard to add a touch of magic as the evening unfolds.
3. Deck Decor: Barbie's VIP Lounge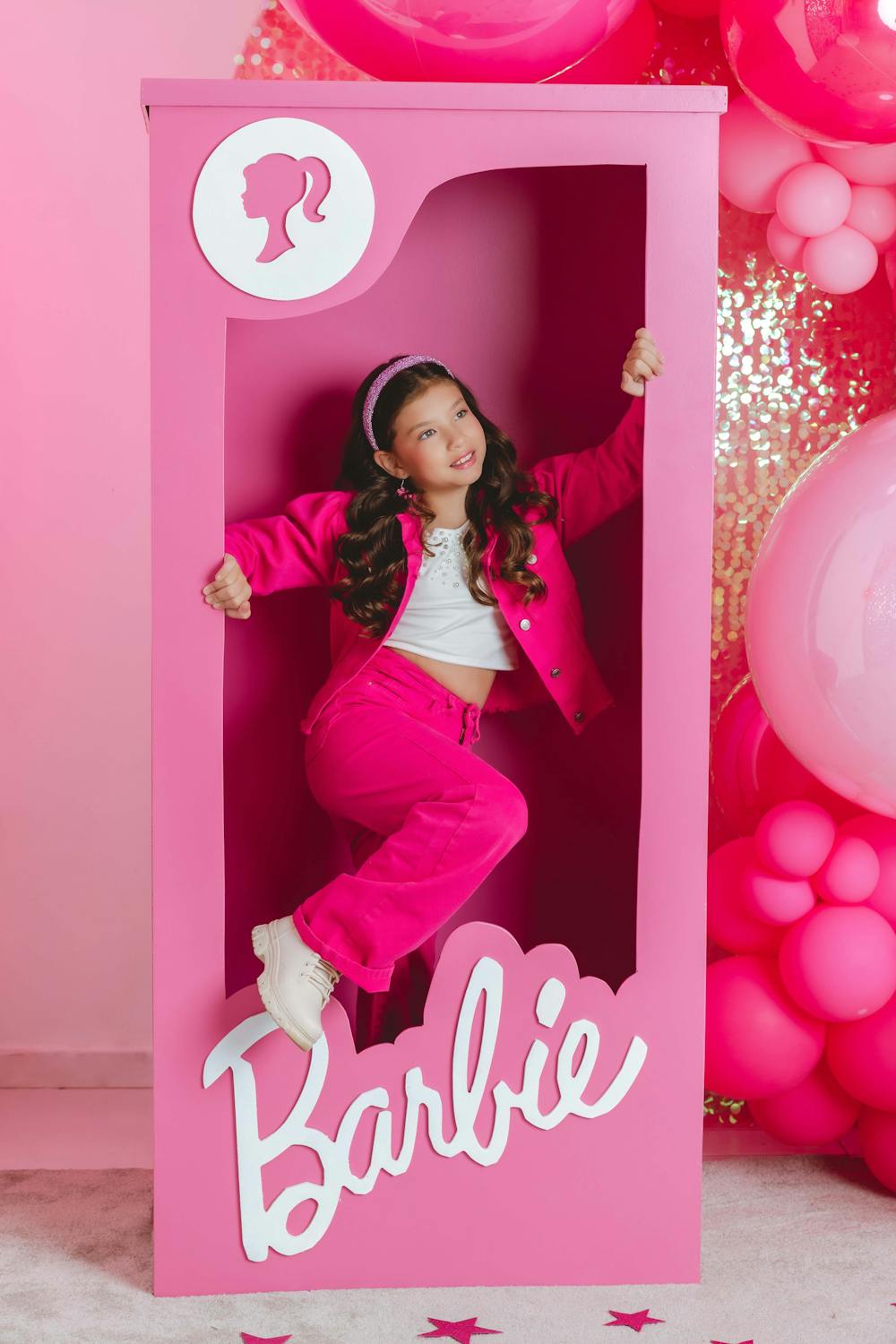 If your backyard features a deck, it can serve as the perfect VIP lounge for your Barbie-themed party:
Plush Seating: Set up comfortable outdoor seating with plush pink cushions and chic throw pillows, adorned with Barbie-inspired patterns and designs.
Barbie Balloon Arch: Create a dazzling balloon arch using pink, white, and gold balloons to frame the deck entrance and add a touch of elegance.
Barbie Glam Corner: Designate a corner of the deck as Barbie's glam station, complete with mirrors, beauty products, and dress-up accessories for guests to enjoy.
4. Pink Pool Party: Utilizing the Pool Area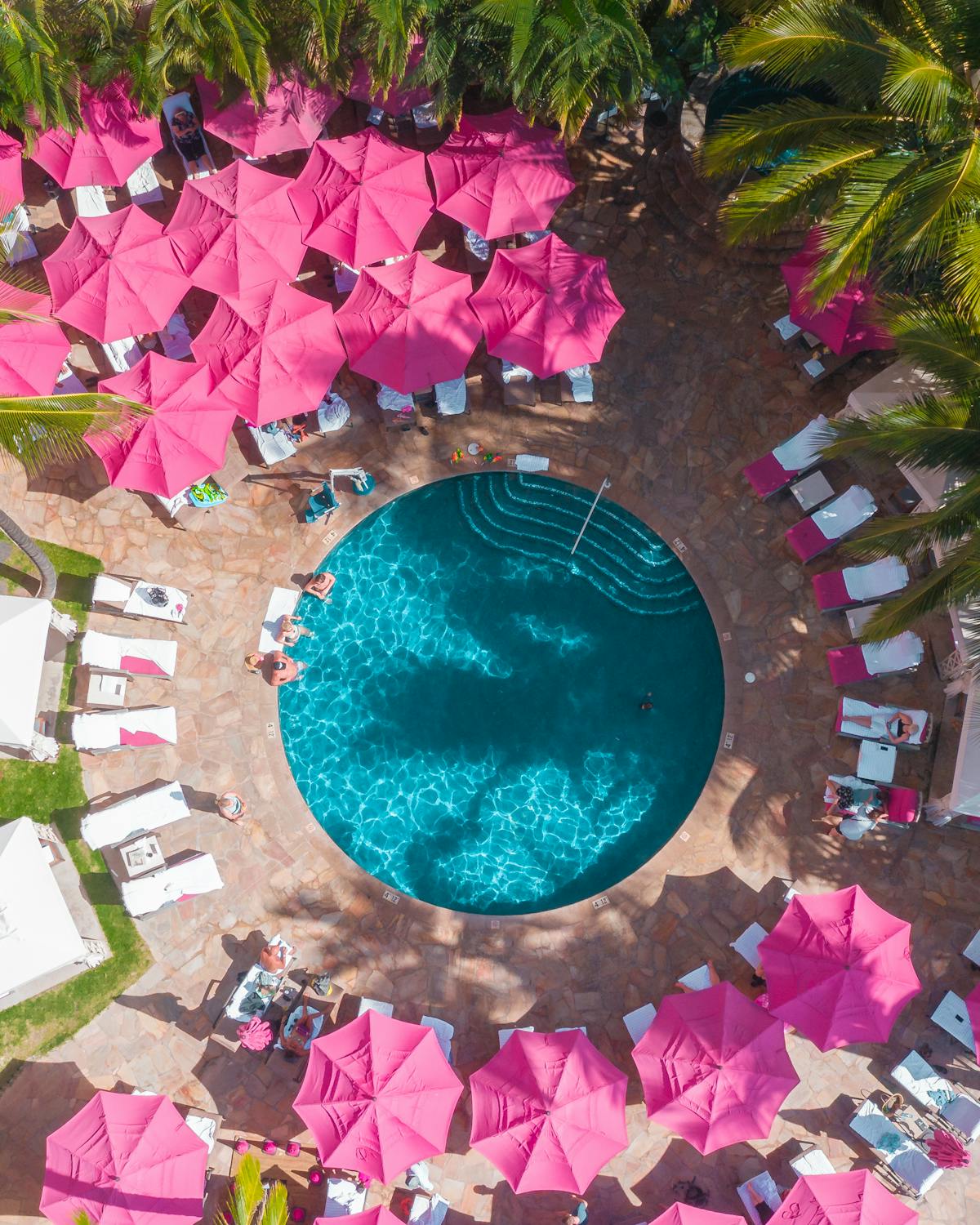 If your backyard has a pool, make it a central feature of the Barbie-themed party:
Pool Floats: Decorate the pool with Barbie-themed pool floats and inflatable toys, such as giant pink flamingos or unicorns.
Barbie Mermaid Cove: For a creative touch, transform the pool area into a Barbie mermaid cove. Decorate with mermaid tails, shells, and sea-themed decorations.
Poolside Cabana: Set up a poolside cabana with fluffy towels, sunscreen, and refreshing drinks, allowing guests to relax and cool off in style.
5. Lush Greenery and Barbie's Flower Garden
Utilize your backyard's lush greenery and flower beds to create a beautiful Barbie flower garden:
Barbie-Inspired Flower Pots: Paint terracotta flower pots in shades of pink and decorate them with Barbie-inspired motifs, then plant vibrant flowers to add to the ambiance.
Barbie's Enchanted Tea Party: Set up a charming tea party with a miniature picnic table surrounded by blooming flowers, creating a picturesque gathering spot.
Barbie Footprints: Place pink Barbie-themed footprints along the stone pathway to create a playful and whimsical entrance to the party area.
Floral Archway: Design a beautiful floral archway as the entrance to Barbie's garden, incorporating pink roses, peonies, and other blooms.
Fairy Ring of Flowers: Create a fairy ring of flowers where kids can dance and play, imagining they are in Barbie's magical realm.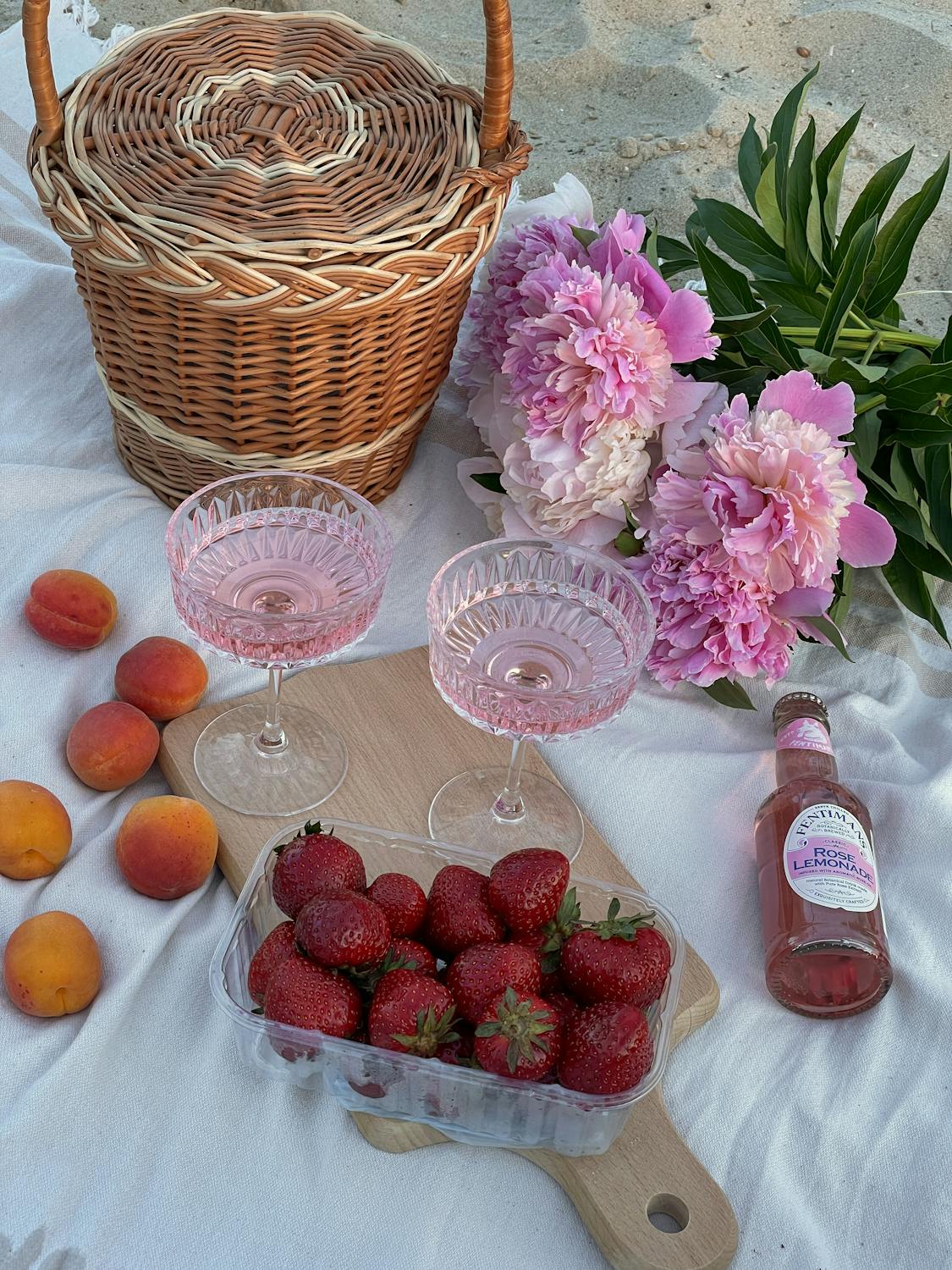 Designate a charming picnic area with comfortable blankets and cushions where guests can relax, mingle, and enjoy delicious treats.
Barbie's Picnic Baskets: Prepare cute Barbie-themed picnic baskets filled with delectable sandwiches, fruit skewers, and refreshing beverages.
Blanket Decorating: Provide fabric markers and craft supplies so guests can personalize their picnic blankets with Barbie-inspired designs.
7. Barbie-Inspired Games and Activities
Incorporate the backyard's various amenities to host engaging Barbie-themed games and activities:
Barbie Fashion Show: Utilize a backyard runway to host a Barbie fashion show where guests can strut their stylish outfits.
Doll Salon: Set up a doll salon area where kids can play dress-up with Barbie dolls and style their hair and outfits.
Outdoor Movie Night: As the sun sets, set up an outdoor movie screen and show a Barbie-themed movie or any classic movie under the stars.
Barbie Limbo: Use pool noodles or a long stick decorated with Barbie-themed tape as the limbo pole for a fun game.
8. Barbie Themed Refreshments
Enhance the overall experience with Barbie-themed refreshments:
Barbie Cake: Order or bake a fabulous Barbie-themed cake that serves as the centerpiece of the dessert table.
Pink Lemonade Station: Set up a pink lemonade station with various fruit garnishes and fun drink stirrers.
Glamorous Cupcakes: Decorate cupcakes with Barbie-inspired toppers or fondant decorations.
Hosting a Barbie-themed backyard party allows you to combine the magic of Barbie with the beauty of the outdoors, creating an unforgettable experience for everyone. With a dash of creativity and a sprinkle of Barbie magic, you can transform your backyard into a glamorous paradise for all your guests. Remember to embrace Barbie's signature style, incorporate fun activities, and infuse everything with the color pink to make the celebration an unforgettable day of joy and laughter. So, unleash your inner Barbie and get ready to host a fabulous Barbie-themed backyard party that will be cherished by your guests for years to come!