Tis the season for end-of-the-year celebrations!
As any host knows, planning a holiday party – especially a large one – can be a daunting task. From finding the perfect venue to deciding on a menu – and everything else in between – it's easy to get overwhelmed. A word of advice: start at the beginning! Decide on your holiday party's theme, intention, inspiration, and amount of guests before diving in with planning.
If you haven't enlisted support, consider working with a concierge and event planning service. Save yourself time, stress, and energy by letting experienced professionals handle event components such as:
Food and beverage menu creation
Tech and A/V equipment setup
Furniture and decor rental
Floral and greenery
Staffing
Entertainment
If you're currently planning a holiday party and are at a loss for inspiration, we're here to help!
Check out our list of top 2023 holiday party trends and tips to get the juices flowing.
"Non-Holiday" themes
Although every year there seems to be an infinite number of holiday party themes to choose from, this season there are several trends we are seeing more of – one of which is the "non-holiday" party theme.
A few examples of this trend include decade-specific (think 80s or 90s), tropical, and movie-inspired, such as Barbiecore. Besides ramping up the fun factor of the event and making decorating easier, these types of themes make it easy for your guests to adopt the theme with their outfit choice – making for fabulous photos! Speaking of photos, don't forget the photo booth!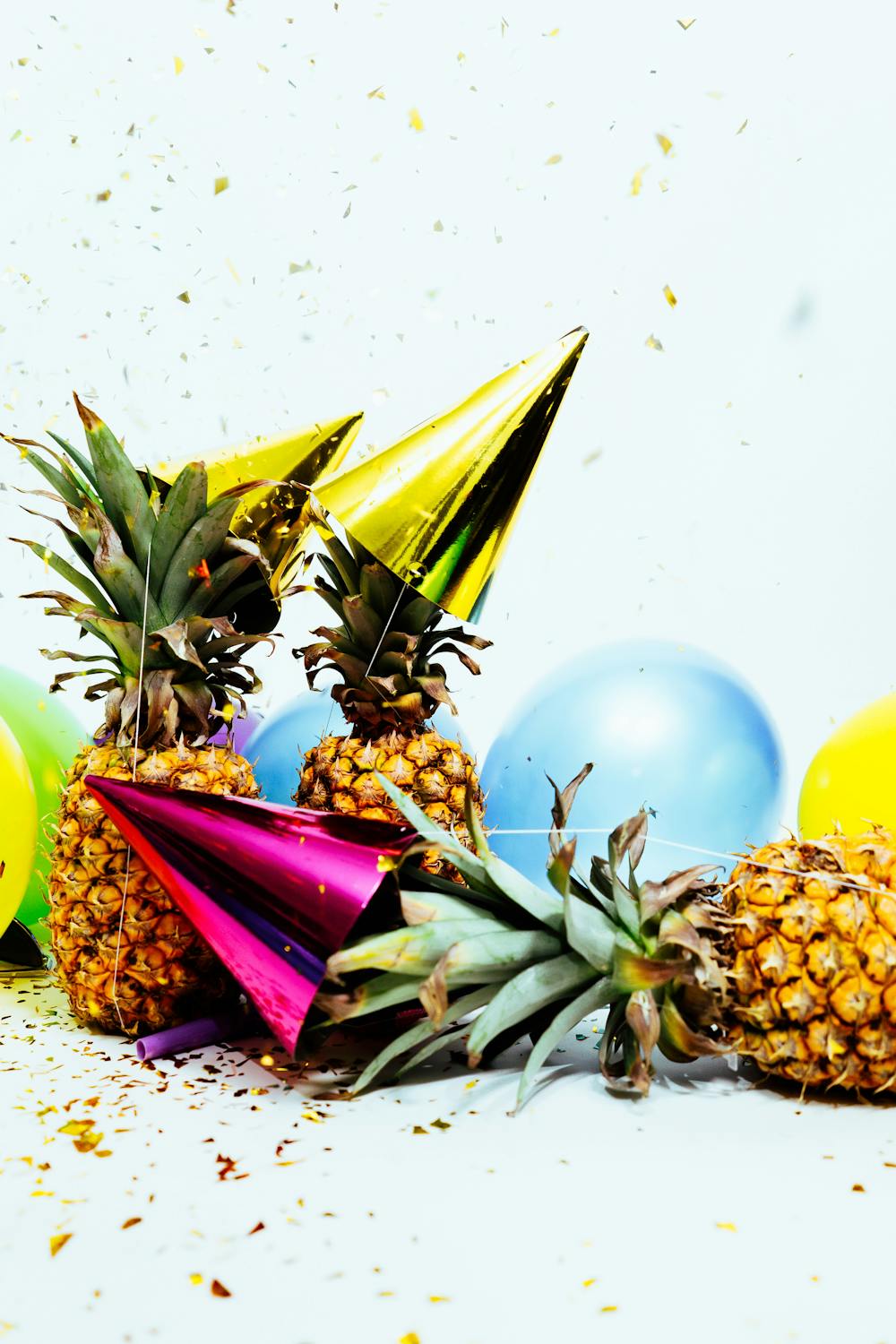 Winter Wonderland
Capturing the mood of the season, going with a winter chic theme will give your event a chic yet festive flair. Instead of being focused just on the holidays, this theme is centered around natural winter elegance. For inspiration, think about a snowy Scandinavian forest! You can have white frosted desserts, hanging snowflakes, a lot of white furniture and pillows, and more.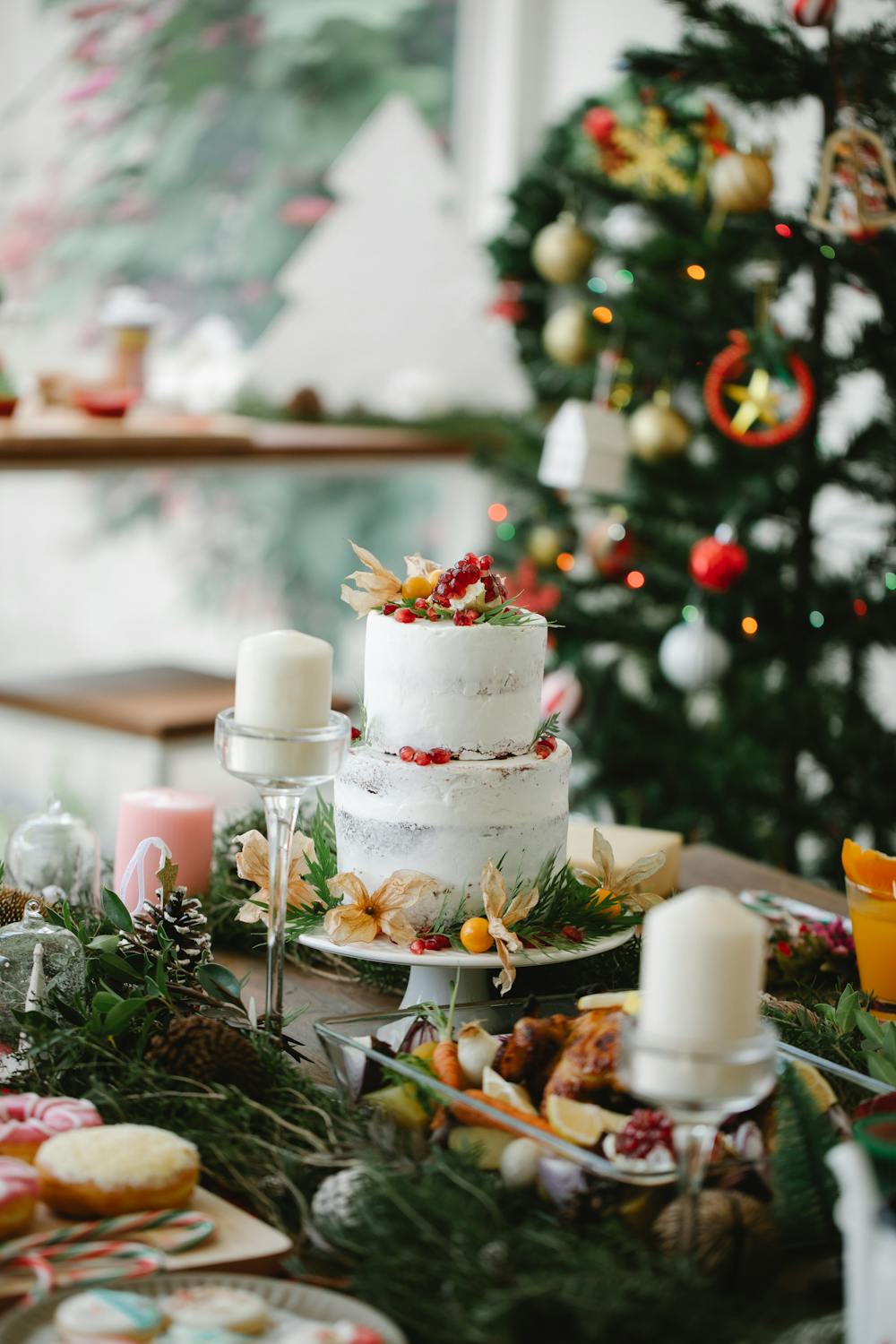 Color-Specific Themes
Adopting a color theme is an effortless way to create cohesion in your party. From decorations and flowers to food and fashion, choosing a color-specific theme makes it easy for your theme to stick! Themes like 'silver and gold', 'winter white', and 'candy cane' (red and white) are just a few color themes to consider. Looking for a color theme with a little quirk? Go gothic and integrate deep purples, burgundies, plum, and even black into your color scheme. Going with a color-centric approach makes decorating a breeze!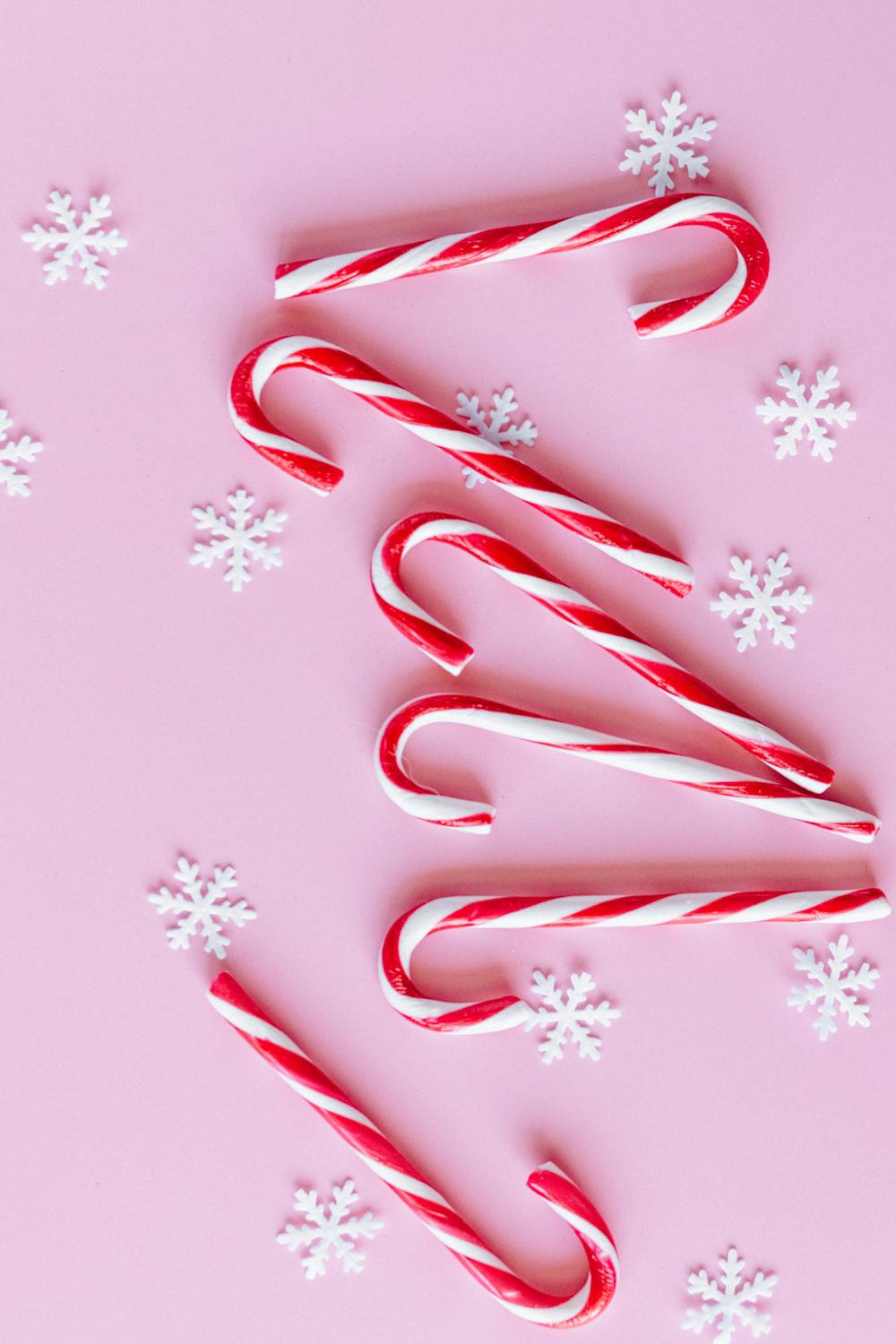 Tips for decorating in a venue/event space
Are you considering renting a venue for your next event and unsure how to integrate your theme into the space? The safest way to find out the ways you are allowed to decorate is by contacting the company to find out the dos and don'ts. Although taping things to the wall can sometimes be off-limits, there are many festive ways you can decorate the space. Themed tablescapes, eye-catching balloons, festive garlands, wow-worthy centerpieces, and inspired flowers are a few ways to decorate the space. For the ultimate holiday atmosphere, don't forget the holiday tree! Not only is a gorgeous holiday tree always a show stopper, but it is also a stand-out place to integrate your party theme. Find out ahead of time how much room you will have for a tree to plan accordingly. If you don't have the time or inclination to decorate your tree, there are people and companies that specialize JUST in decorating spectacular trees.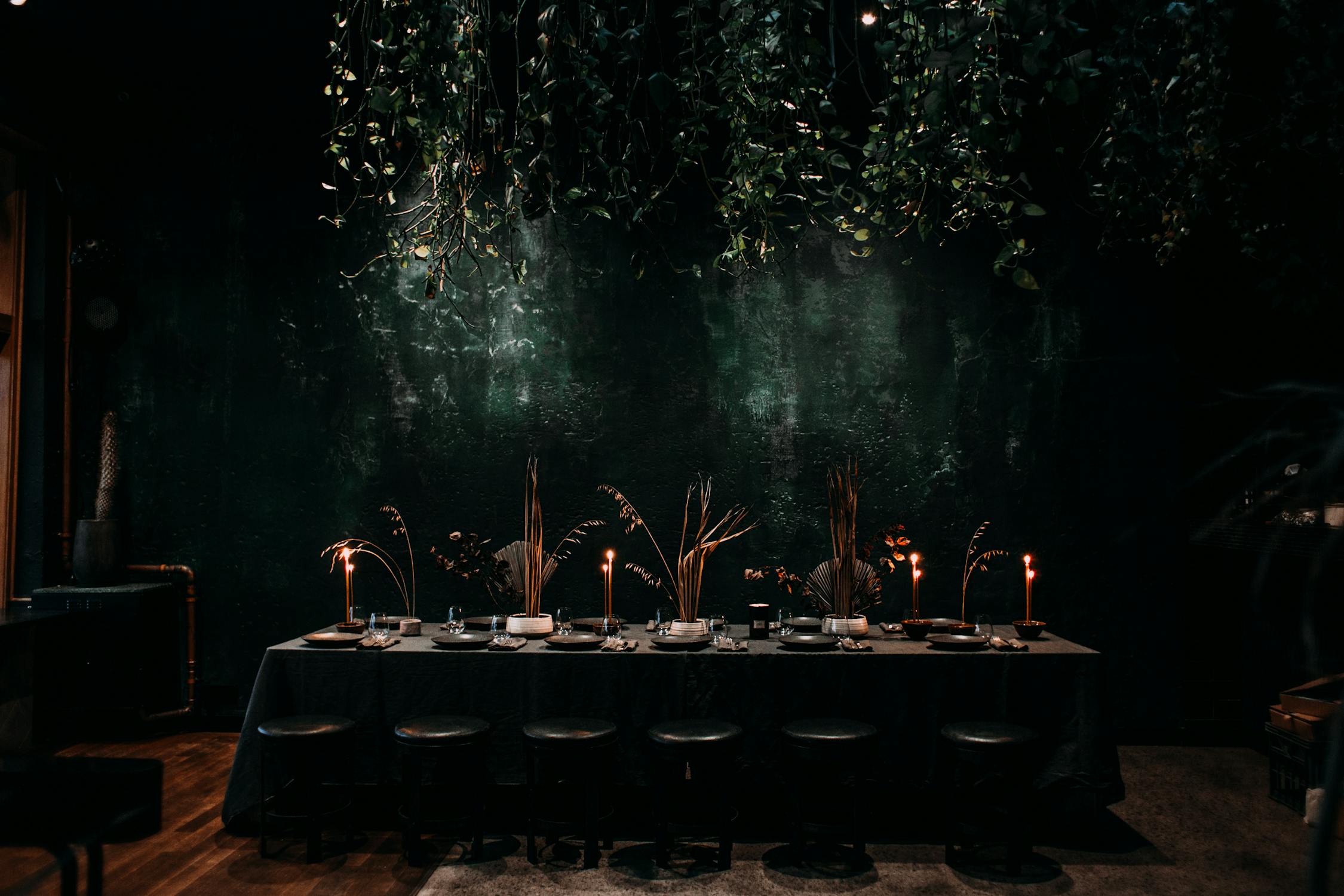 2. Multimedia Touches
If you're hosting a corporate holiday party or a private party where you would like to screen a movie or play videos, make sure the venue has the proper equipment to carry out your vision. By choosing a space with AV equipment and a projector, you can make sure all your requirements are going to be met. Also, consider working with an event planning service like Cocoon's SuperConcierge to help with setup.
For a unique holiday party venue, check out a space like Casa Kino – a cozy, modern theater fully equipped with the right equipment for all your holiday movie screenings! There's a separate reception area where you can host light bites and cocktails for your guests before or after the movie. As a bonus, you can also remove all the chairs after your screening to get your guests in the holiday spirit with some dancing!
Casa Kino: Reception Area looking into Screening Room
3. Fun and Games
Aside from enjoying your fellow guests' company, it's always fun to add some activities to your holiday parties.
Classic Games
You can host in venues with features like pool tables – such as Casa Caeli – and bring your own games like cornhole, ping pong and classic board games. For the gamer in all of us, you can also set up a video game station – always a hit!
Casino Night
Another fun idea is to create a "casino night" theme and have different stations for BlackJack and other card games. You can give everyone chips that they can use, and in the end exchange them for little holiday gifts!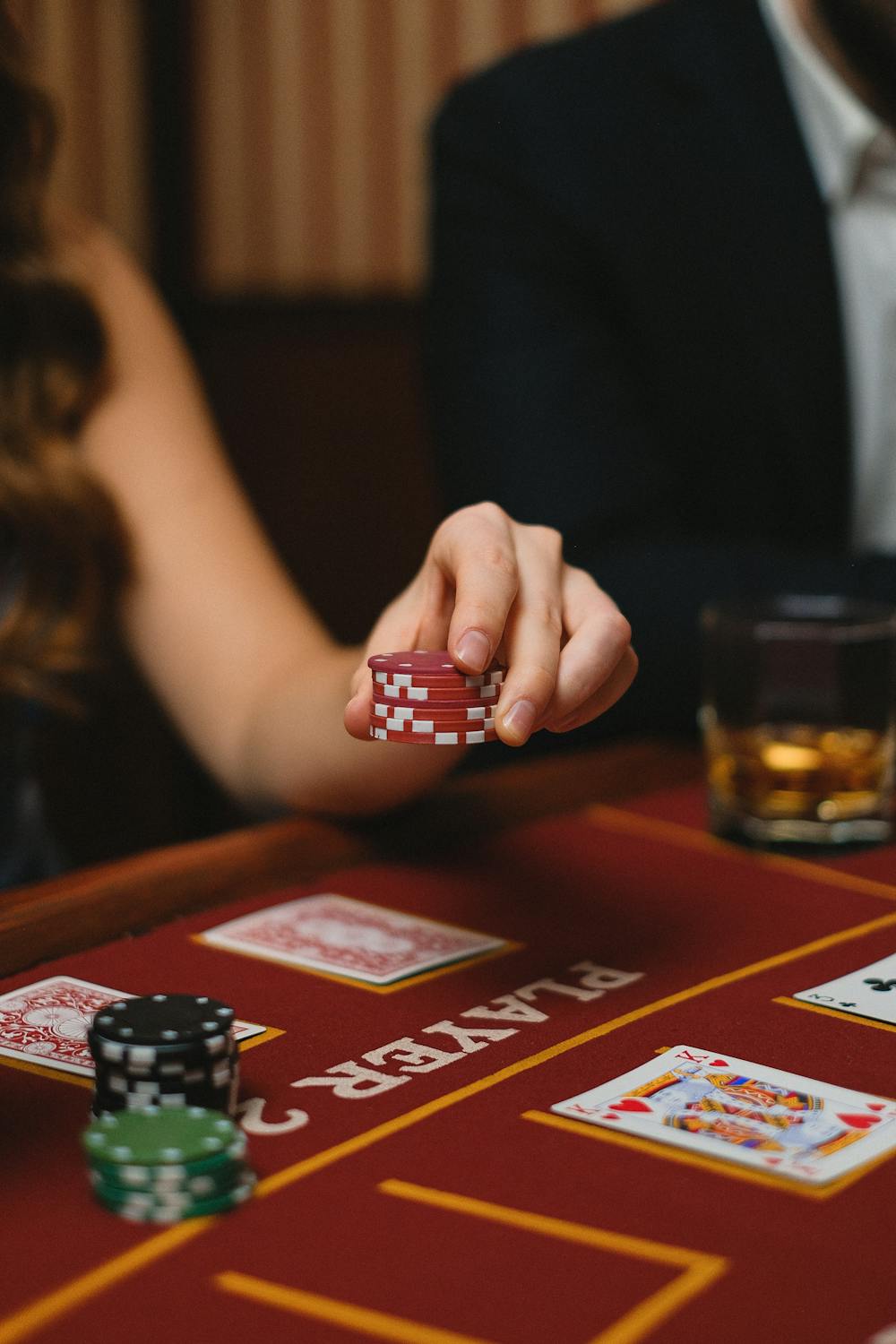 Holiday Craft Station
Other fun activities to consider integrating into your event include crafts; they're not just for kids! Set up a craft station where your guests can be creative, and go home with a holiday craft. Ideas include crafting ornaments, wreaths, and garlands. You can also have fun stations that have supplies for holiday cookie decorating and gingerbread house decorating.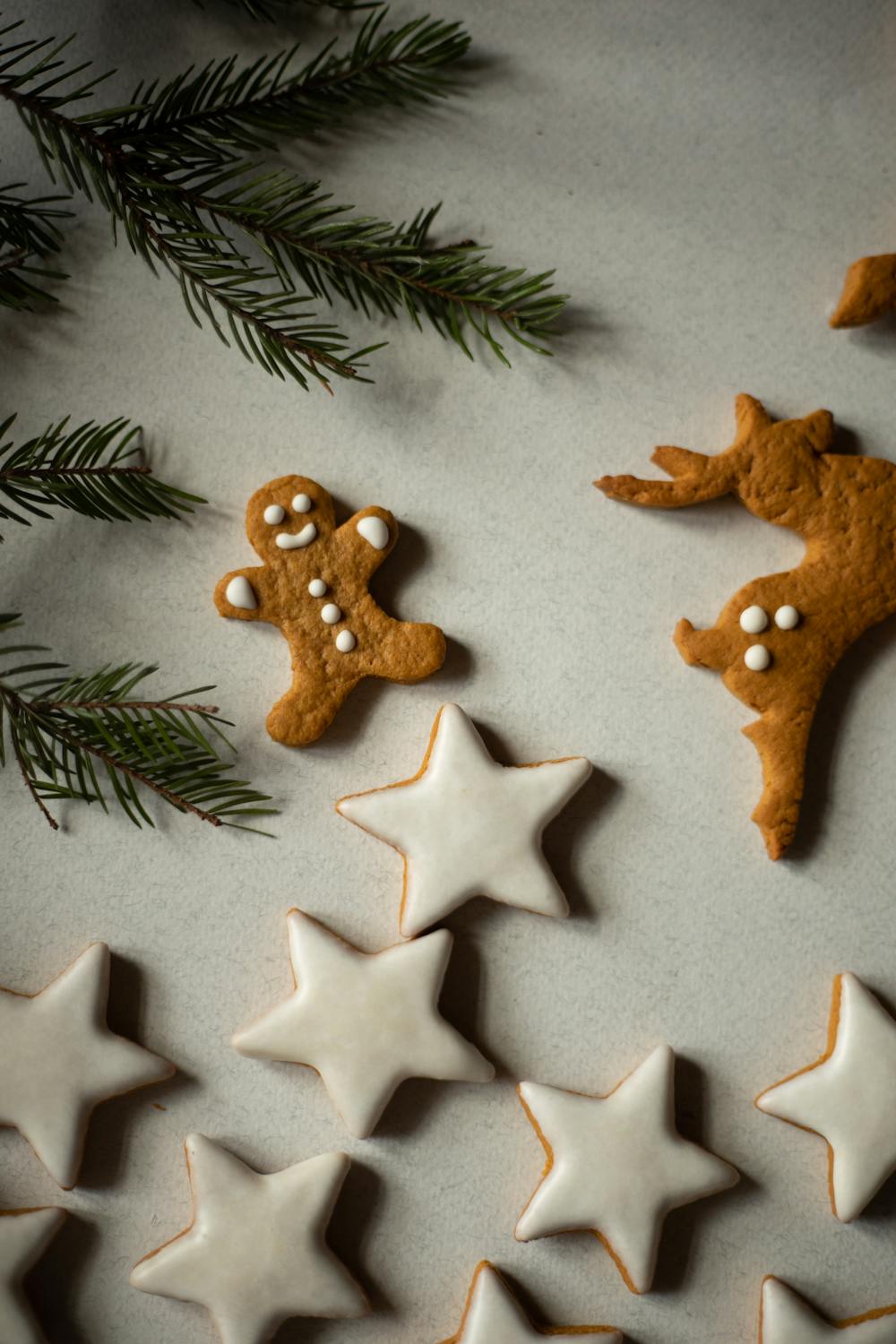 4. Go big with your menu
It's always essential when planning any event to make sure you have enough food for all of your guests.  Many of your guests will arrive hungry, no matter the time of day, so don't just offer small bites–even if you're hosting a cocktail party, you might want to consider offering some more substantial options. Also, before you decide on a venue, make sure the space has plenty of room. Many of Cocoon's New York event spaces like Casa Caeli boast large kitchens perfect for entertaining.
When it comes to the menu, have fun creating your holiday menu by getting creative and infusing your party theme into your menu. If you are hiring a catering company, don't be afraid to get extremely specific in conveying your vision and suggestions/recommendations.
It's also important to cater to your entire guest list, which means offering vegan and vegetarian options. Will children be attending your event? If so, be sure to include kid-friendly options in the menu for picky eaters.
5. In Good Spirits
Tis the season to be merry! Creating the drink menu for your holiday party can be especially fun! There are so many festive drink recipes to consider, and not to mention, so many fun decorative ideas to make sure you're presenting the most festive drinks to your guests.
Holiday Garnishes
You can really make a statement just by the different ways you're presenting your drinks. Upgrade the olives in your martini with some rosemary or add a fun mini candy cane to a simple glass of champagne! There are so many different ways you can spice up your holiday cocktails.
Holiday Flavors
Whether it's gingerbread gin or pumpkin spice liqueur, there's a good amount of new festive flavors that you can find at your local liquor store. Use these as inspiration to create signature holiday drinks that surprise your guests!
An essential tip to keep in mind when creating your drink menu is to make sure you offer mocktails/non-alcoholic options. There are so many fun mocktail recipes that are holiday-inspired.
It's also a smart idea to host somewhere with a bar.
6. Personalization
Whether you are hosting a corporate or personal holiday party, a fun touch is to add personalization throughout various event touch-points.
Corporate Holiday Parties
For corporate holiday parties, consider different ways you can add branding throughout the event. Start with something simple like a custom event hashtag that you include on your signage, and go all the way through to the fun details with small custom items like branded ice cubes or branded holiday scents.
Private Holiday Parties
For private holiday parties, in addition to name cards at the dinner table, consider other fun ideas such as little stockings with your guest names on them as take-home gifts.
7. Music!
The music for your holiday party is an integral component of setting the mood of your event. To begin, are you considering a playlist, DJ, or live music, such as a pianist? Are you going to be playing holiday music, or something contemporary/non-holiday? Regardless, make sure your venue has what you need.
If you want live music, consider a venue with a piano like Casa Estrella. If you're going with a playlist, make sure you have the A/V equipment you need.
Hiring a DJ? Consider a space like Casa Duende that already has DJ equipment!

8. Atmosphere
The atmosphere of your event is everything! If you are looking for a space that will add to your ambiance, look for spaces with unique design and architectural features. Check out stunning historical brownstones like Casa Escondida in Brooklyn and the stunning historical landmark Casa Estrella.
A fun party option is to host your event on a rooftop! Your guests can enjoy the view of the city and the nice breeze. 
To add to the decor and overall ambiance of the event, don't forget the flowers. Floral and greenery can have a huge impact on your event's overall energy and vibe. Integrate your theme choice and color scheme into your floral arrangements to really set the scene for your holiday party.
9. Eco-chic
One theme that we're seeing more of this year is eco-chic. From muted, natural decorations using recycled materials to gifting guests with items like houseplants, integrating this sort of vibe can be easy. This holiday décor style takes its cue from nature—think garlands made out of citrus, tree branches instead of dramatic floral arrangements, and recyclable wrapping paper. Wondering if your gift wrap is recyclable? Here's a tip: crumble up a small piece into a ball. If it stays that way, it's recyclable. If not, then it contains too many additives to make it recyclable. Another idea is to use grocery bags, butcher paper, newspapers, or even magazines! If you are using gift bags, consider using a re-usable alternative, like a canvas tote.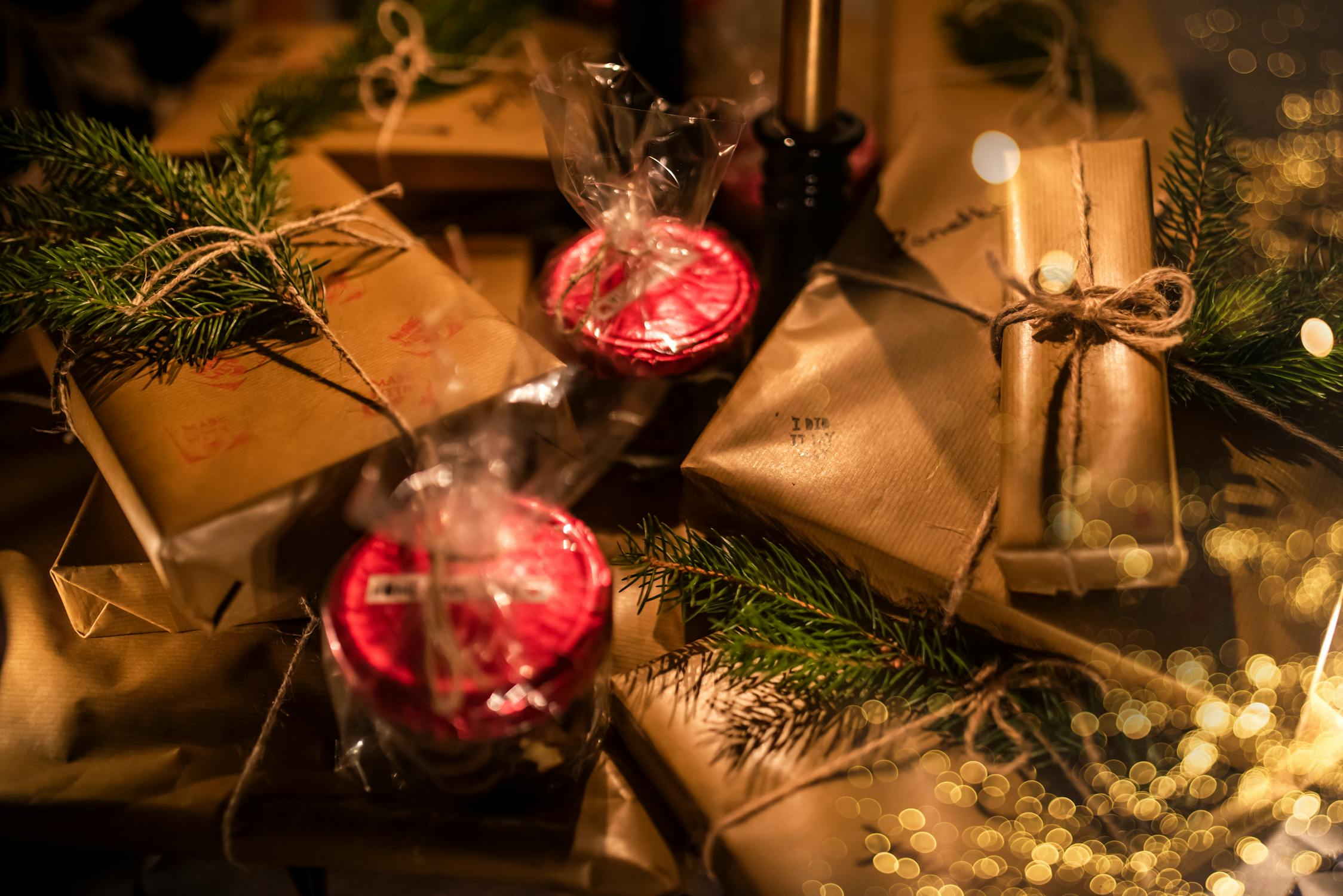 10. Gifting
When it comes to gifting, take care to give something that everyone at your event will enjoy. Stick with universally appealing gifts that are gender-neutral, and choose things that your guests will actually use. Themes in holiday gifting include cozy gifts like cashmere blankets and scented candles and tech goodies like personalized AirPods.
Pop Up Shop
A fun idea we've seen is opening a little "pop-up shop" where your guests can choose their own gift! Include a variety of gifts across different categories to appeal to every guest—for example, self-care goodies, culinary items, kitchen gadgets, and more. Stationary-related products and home goods are always safe bets; items like luxe notebooks and pens are fun. Looking for more cool gift ideas for your gifting popup shop? A few other popular gift picks include indoor countertop gardening kits, high-quality water bottles, and smart speakers.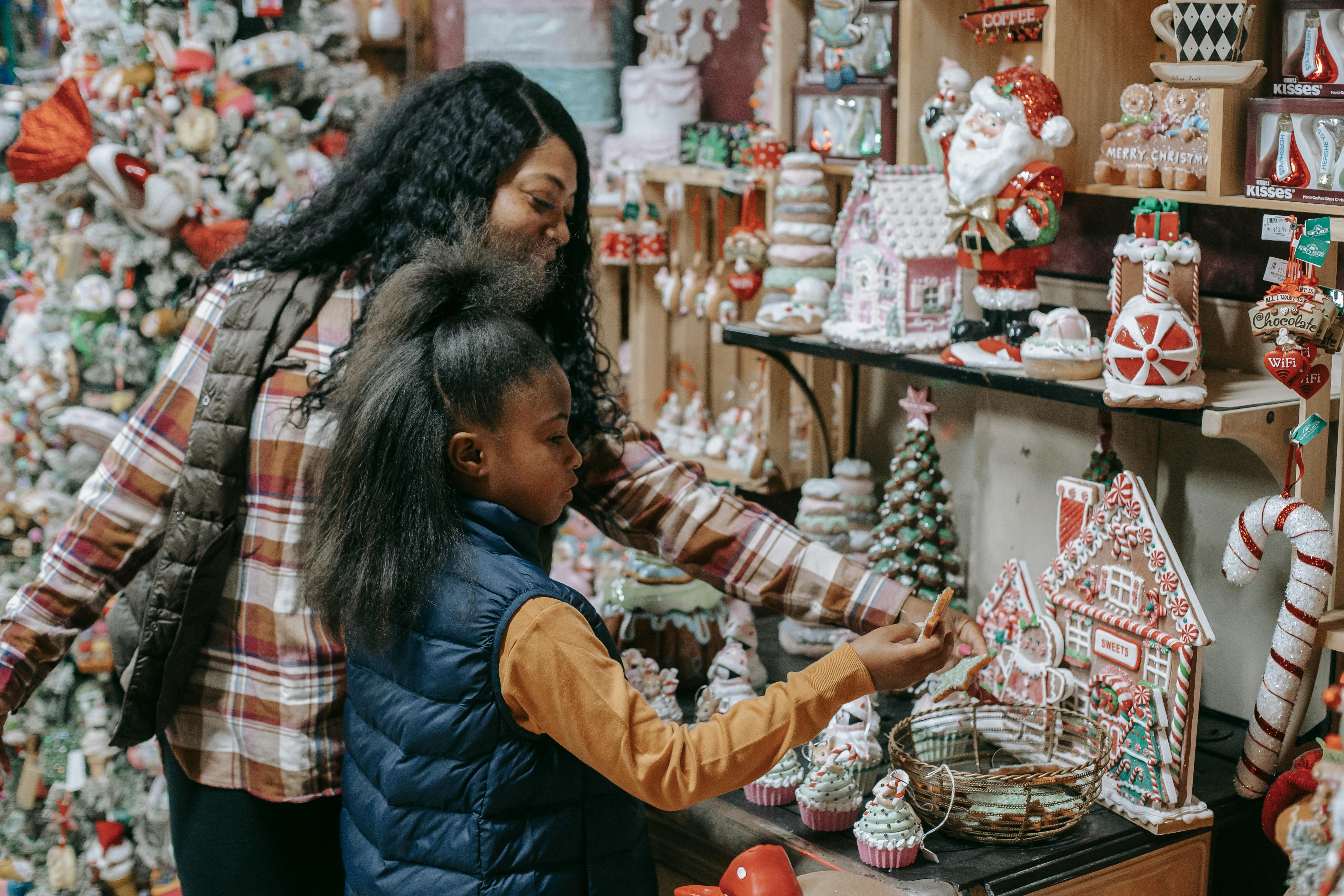 Ready to host? We've got you covered!
Contact us today to find your perfect holiday event venue, and inquire about our super-concierge services. We'll help you make your event a smashing success!