When it comes to hosting events in New York City, the options seem endless. Amidst the bustling streets and towering buildings, there is a hidden gem that stands out as the perfect venue for any occasion — the backyard. Brooklyn, known for its vibrant neighborhoods and thriving community, offers some of the best backyard event spaces for rent in NYC.
Renting a backyard in Brooklyn brings with it a host of advantages that set it apart from other locations. The cultural vibrancy, scenic backdrops, accessibility, and community engagement all contribute to Brooklyn's unique charm and appeal. By choosing a Brooklyn backyard rental, you unlock the potential to create unforgettable memories and provide your guests with an experience they will cherish for years to come.
Here are five unique qualities that make Brooklyn backyards the ultimate choice for hosting memorable and remarkable events.
1. Cultural Vibrancy and Authenticity
Brooklyn's character permeates every corner, creating a dynamic and vibrant backdrop that adds an extra layer of charm and allure to any event held in its backyard spaces. Brooklyn is a borough known for its vibrant and diverse culture. It has long been a magnet for artists, musicians, and creative individuals who have shaped its unique identity. When you rent a backyard in Brooklyn, you tap into this rich history and cultural tapestry. You can feel it in the air, infusing your event with an authentic and dynamic atmosphere.
From the graffiti-adorned streets of Bushwick to the historic brownstone-lined neighborhoods of Prospect Heights, Brooklyn offers a diverse range of backdrops that reflect its artistic spirit. For example, the backyard of a brownstone in Prospect Heights may showcase a classic and elegant design, reflecting the historic charm of the neighborhood. In contrast, a backyard in Williamsburg might embody a more eclectic and contemporary style, reflecting the artistic and hipster influences prevalent in that area.
The cultural mosaic of Brooklyn translates into a rich tapestry of backyard designs, allowing renters to choose spaces that align with their personal preferences and cultural backgrounds. Whether you're hosting a wedding, a birthday party, or a corporate gathering, the cultural vibrancy of adds an extra layer of charm and character to your event.
Located in Prospect Heights, Escondida's backyard features a private double-lot, an outdoor fitness area, a stone path, floating deck, and table and seating area. With an array of trendy cafes, artisanal eateries, boutique shops, and cultural venues in close proximity, Casa Escondida offers the perfect blend of urban living and a welcoming neighborhood ambiance, making it an ideal event space for those seeking the best of Brooklyn's backyard charm and convenience.
2. Flexibility and Customization
A key advantage of backyard rentals in Brooklyn is the ability to personalize the space according to your specific requirements and vision. When it comes Brooklyn event spaces, the property owners and rental providers understand the importance of creating a unique experience, and they welcome renters to add their personal touch. Whether it's hanging fairy lights, setting up cozy seating areas, or bringing in decorative elements that reflect your style, you have the freedom to transform the backyard space into a true reflection of your taste and vision. This level of personalization ensures that your event or outdoor sanctuary feels authentic and tailored to your desires.
Additionally, these venues often have ample space, allowing for creative event layouts, including lounge areas, dance floors, performance stages, and interactive stations. The flexibility to design the space according to your specific needs ensures that your event stands out and leaves a lasting impression on attendees. From elegant weddings to casual birthday parties and corporate functions, the adaptability of Brooklyn backyards allows event planners to bring their visions to life.
Furthermore, Brooklyn backyards often provide both indoor and outdoor spaces, making them suitable for year-round events. In case of inclement weather, indoor spaces can be utilized as backup options, ensuring that events can proceed without interruption. This flexibility is especially crucial in a city like New York, where weather conditions can be unpredictable.
With a generous 1,000 sq./ft. space, the versatility of the backyard at Casa Diamond enables renters to curate an event that aligns with their vision and meets their unique needs. The presence of a picnic table and floating deck enhance the flexibility of the space, providing options for seating arrangements, buffet setups, or designated areas for interactive activities. The deck overlooking the space provides a picturesque vantage point, allowing guests to take in the surroundings while adding an elegant touch to the ambiance. At Casa Diamond, Renters have the creative freedom to incorporate their desired decor elements, creating a personalized atmosphere that reflects their unique style and event theme.
3. Scenic Backdrops and Natural Ambiance
A standout feature of renting a backyard in Brooklyn is the stunning array of scenic backdrops available. Each area within Brooklyn has its own personality and architectural style, resulting in an array of backyard designs that vary from historic brownstones to modern townhouses and industrial lofts. Imagine hosting a cocktail party against the Manhattan skyline or a backyard wedding surrounded by a beautiful garden in the heart of Clinton Hill. The unique combination of urban aesthetics and natural landscapes in Brooklyn creates a picturesque atmosphere that is hard to replicate elsewhere.
Despite being located in a bustling urban environment, Brooklyn manages to preserve pockets of green spaces that offer a connection with nature. The borough is home to a diverse range of landscapes, including lush foliage, serene rock gardens, and tree-lined streets and homes. The soothing sound of rustling leaves, the gentle fragrance of flowers, and the chirping of birds create a harmonious and relaxing ambiance that revitalizes the spirit and rejuvenates the mind, elevating the mood and ensuring the best event experience. Whether you're seeking a peaceful retreat, a place for social gatherings, or an opportunity to engage with nature, when you think of Brooklyn event spaces, backyards are some of the best. These outdoor spaces allow guests to enjoy the beauty of their surroundings, fostering a deep appreciation for the scenic wonders and natural ambiance that make Brooklyn backyard event spaces so special.
Casa Olympia in Prospect Heights is a haven of tranquility and has an enchanting outdoor space. Often called a backyard oasis, Casa Olympia creates a natural tapestry of outdoor beauty and design. Adorned with climbing greenery and lush foliage, the meticulously landscaped garden is lined with vibrant, colorful flowers. With 2,100 square feet of space, the backyard at Casa Olympia also features a hanging deck, patio, and stage area, perfect for private parties, meetings, productions, and more.
4. Accessibility and Location
One of the major advantages of booking a Brooklyn backyard, specifically with Cocoon, is location. All of our Brooklyn properties are in very accessible locations such as Prospect Heights, and Clinton Hill. These neighborhoods are well-connected by public transportation, ensuring that guests can reach the event without any hassle. This not only benefits your guests but also simplifies logistics for event planners and vendors.
Moreover, Brooklyn offers a diverse range of neighborhoods, each with its own distinctive character and atmosphere. From the cultured and vibrant streets of Williamsburg to the artistic enclave of Greenpoint and the historic charm of Prospect Heights, event planners have an abundance of options when selecting a backyard venue that aligns with the theme and style of their event.
Lastly, the borough's proximity to iconic landmarks such as the Brooklyn Bridge, Prospect Park, and the waterfront promenades adds an extra touch of grandeur to outdoor events. The picturesque views and stunning backdrops create an unforgettable ambiance that enhances the overall experience for attendees.
5. Culinary Delights and Local Vendors
When planning a backyard event in Brooklyn, tapping into the local food scene allows you to infuse your gathering with the unique tastes and culinary delights that the borough has to offer. Brooklyn is renowned for its vibrant food scene, and event planners can take full advantage of the borough's culinary delights when organizing events in its backyards. From farm-to-table catering to food trucks and pop-up stalls, there are endless options to suit every taste and budget. Local vendors and artisans offer an array of delicious cuisines, ranging from international flavors to local specialties, providing a gastronomic experience that will leave attendees delighted.
Collaborating with local food vendors also adds a sense of community and authenticity to your Brooklyn-style backyard event. The vendors often have a deep connection with the borough and its residents and guests, creating a sense of camaraderie and shared pride. By supporting these local businesses, you contribute to the vibrant ecosystem of Brooklyn's food scene and foster a sense of belonging within the community.
Lastly, the local vendors often prioritize using fresh, locally sourced ingredients, highlighting the borough's commitment to sustainability and supporting local farmers and producers. This emphasis on quality and flavor ensures that the food at your backyard event is not only delicious but also a reflection of the vibrant food culture that defines Brooklyn.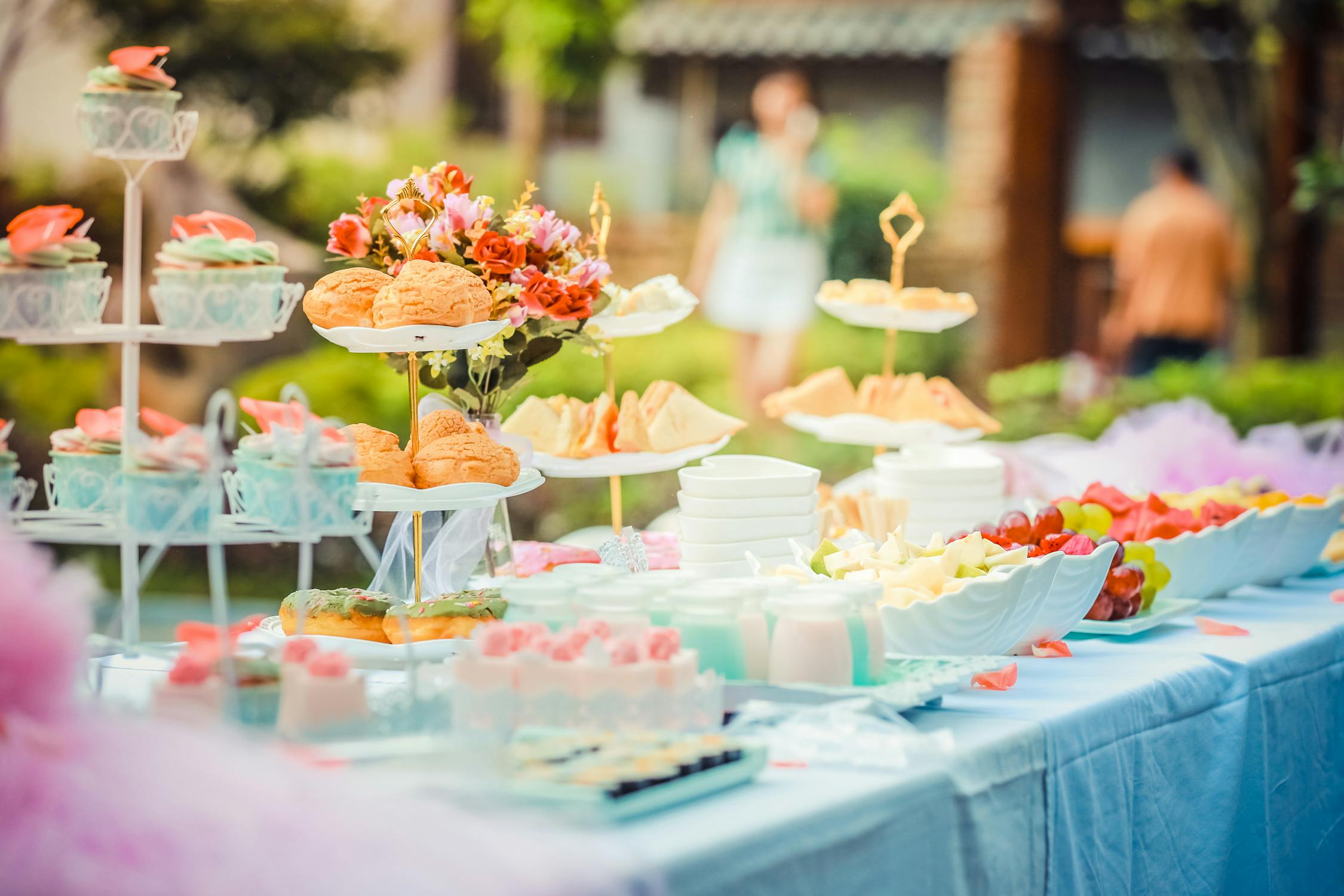 Overall, Brooklyn backyard rentals encompass a perfect blend of accessibility, culture, customization, and sustainable practices, making them an excellent choice for hosting events in the heart of this dynamic borough. The cultural richness and vibrant ambiance of Brooklyn permeates outdoor and backyard spaces, creating a unique backdrop that adds depth and character to any event. Accessibility and prime location within the bustling borough make backyard spaces convenient for both guests and vendors. Additionally, the customizability of these outdoor venues allow hosts to tailor the space according to their specific vision and requirements, ensuring a personalized and unforgettable experience. Furthermore, the opportunity to collaborate with local vendors who prioritize sustainability adds another layer of value, as guests can indulge in delicious and innovative culinary creations while supporting the local community.